They shall grow not old, as we that are left grow old
570 Guests, 13 Users (3 Hidden)
Old Sweat, Spencer100, Good2Golf, JRBond, hkhero2019, Dolphin_Hunter, Attie3, tree hugger, JoeyTan514, WilfredoKe
Total Members: 76,363
Total Posts: 1,482,365
Total Topics: 72,426
Total Categories: 13
Total Boards: 124
Le Regiment du Saguenay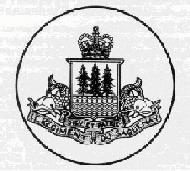 ---
Armorial Description
A shield surmounted by the Crown and supported on each side by a dolphin; on the upper portion of the shield, three fir trees, on the lower portion the representation of the waters of the Saguenay; below, a scroll inscribed DIEU ET PATRIE; the whole resting upon a scroll inscribed LE REGIMENT DU SAGUENAY.
---
Official Abbreviation: R du Sag

Motto: Dieu et Patrie (God and country)
---
Battle Honours (None)
---
Order of Precedence: 31
---
Go back to the Infantry Regiments page.
Go back to the Army home page.
September 18
1759:
Quebec surrendered to the British, following Wolfe's victory at the Plain of Abraham on 13 September, sounding the death knell for a French presence in Canada.
1931:
Japanese invade Manchuria, occupying Mukden, Changchun and Kirin (Mukden Incident)
1944:
SAN FORTUNATO, effective dates for battle honour begin (to 20 Sept 44)
1944:
Several "Canloan" officers serving with the 1st Air Landing Brigade are killed in the defense of the recently captured bridgehead at Arnheim, Holland.
» Download the iPhone/iPad Military History app! «