They shall grow not old, as we that are left grow old
568 Guests, 13 Users (2 Hidden)
GeorgeBarr, Dawmac, Old Sweat, Spencer100, Good2Golf, JRBond, hkhero2019, Dolphin_Hunter, Attie3, tree hugger, JoeyTan514
Total Members: 76,364
Total Posts: 1,482,365
Total Topics: 72,426
Total Categories: 13
Total Boards: 124
The Royal New Brunswick Regiment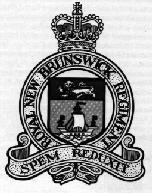 ---
Armorial Description
Superimposed on the centre of a circular scroll bearing the designation ROYAL NEW BRUNSWICK REGIMENT, the arms of the Province of New Brunswick (i.e.: or, an ancient galley, or lymphad, the sails unfurled, oars in action on the sea all proper, the flags and pennant gules; on a chief gules; a lion passant guardant, or) over the base of the circular scroll a second scroll inscribed with the motto SPEM REDUXIT; the whole surmounted by the Crown.
---
Official Abbreviation: RNBR

Motto: Spem Reduxit (Hope Restored)
---
Battle Honours (70)
Early History
SOUTH AFRICA, 1899-1900, 1902
First World War
YPRES, 1915,'17
Scarpe, 1917,'18
FESTUBERT, 1915
HILL 70
Mount Sorrel
PASSCHENDAELE
SOMME, 1916,'18
AMIENS
Flers-Courcelette
Drocourt-Queant
Thiepval
HINDENBURG LINE
Ancre Heights
Canal du Nord
Ancre, 1916
CAMBRAI, 1918
ARRAS, 1917,'18 Valenciennes
VIMY, 1917
France and Flanders, 1915-18
Arleux
Second World War
LANDING IN SICILY
Falaise
Valguarnera
Falaise Road
Sicily, 1943
Quesnay Wood
LANDING AT REGGIO
The Laison
Gambatesa
Chambois
The Sangro
The Seine, 1944
The Gully
Moerbrugge
POINT 59
BOULOGNE, 1944
Cassino II
Calais, 1944
Gustav Line
Moerkerke
Liri Valley
THE SCHELDT
HITLER LINE
Breskens Pocket
Melfa Crossing
The Lower Maas
Gothic Line
Kepelsche Veer
Lamone Crossing
The Rhineland
Rimini Line
Waal Flats
San Fortunato
The Hockwald
NAVIGLIO CANAL
THE RHINE
Italy, 1943-45
Emmerich - Hoch Elten
NORMANDY LANDING
Zutphen
Caen
Apeldoorn
CARPIQUET
Kusten Canal
Bourguebus Ridge
Bad Zwischenahn
Faubourg de Vaucelles
North-West Europe, 1944-45
---
Order of Precedence: 23
---
Go back to the Infantry Regiments page.
Go back to the Army home page.
September 18
1759:
Quebec surrendered to the British, following Wolfe's victory at the Plain of Abraham on 13 September, sounding the death knell for a French presence in Canada.
1931:
Japanese invade Manchuria, occupying Mukden, Changchun and Kirin (Mukden Incident)
1944:
SAN FORTUNATO, effective dates for battle honour begin (to 20 Sept 44)
1944:
Several "Canloan" officers serving with the 1st Air Landing Brigade are killed in the defense of the recently captured bridgehead at Arnheim, Holland.
» Download the iPhone/iPad Military History app! «